Best VR Accessories For Meta/Oculus Quest 2 [Must Have]
Table of Contents Meta Quest 2 (formerly Oculus Quest 2) is the most affordable VR…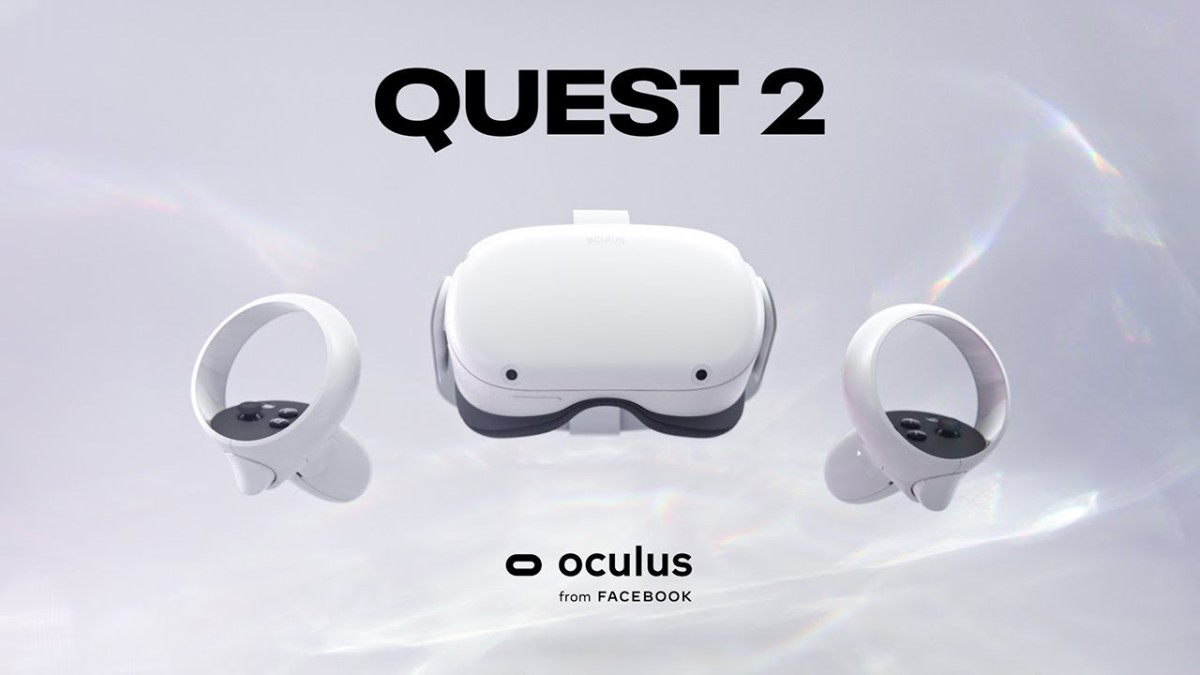 Meta Quest 2 (formerly Oculus Quest 2) is the most affordable VR headset available. Despite its lower price, it is an excellent standalone VR headset with relatively good specs. However, there are a few areas in which the VR headset falls short. Don't worry because additional accessories can make up for these shortcomings. We have prepared a list of the best Meta (Oculus) Quest 2 accessories that you can get.
For this list, we will be listing multiple options for each accessory so that users can choose what to get. The options available would be of different brands and price points to stay within your budget limit. The Oculus store offers its accessories, but you might not get the correct performance for your pay price.
Don't worry, as there are a ton of third-party Meta (Oculus) Quest 2 accessories available for you. However, not all third-party options are good quality, so we have selected a few of our own after testing. You might find some of them are even better than official Meta (Oculus) Quest 2 accessories.
You can also check out our list of next-gen VR headsets and the best free VR games.
Best Quest 2 accessories
Quest 2 Headstrap
Anyone who has used Quest 2 knows how uncomfortable it is. This is primarily due to the default head strap that comes with the headset. The default strap is relatively poor in quality and doesn't keep the headset tied adequately to your head unless you make it tight.
The company offers its own official Quest 2 Elite Strap, but it is pretty expensive. There's also a good chance it will break due to its rigid design. Thankfully, there are also third-party options that can be more comfortable and affordable at the same time.
We recommend the new KIWI Elite Head Strap, but you can also go for BOBOVR M2 Head Strap (the Pro version comes with a battery pack).
Quest 2 Elite Strap: $39
KIWI Elite Head Strap: $46 (Our recommendation)
KIWI design 3 in 1 Battery Strap: $27
BOBOVR M2 Head Strap: $39
Orzero Adjustable Headband: $36
BMTick Comfort Strap and Magnetic Battery Dock: $25
Link Cable (PC VR)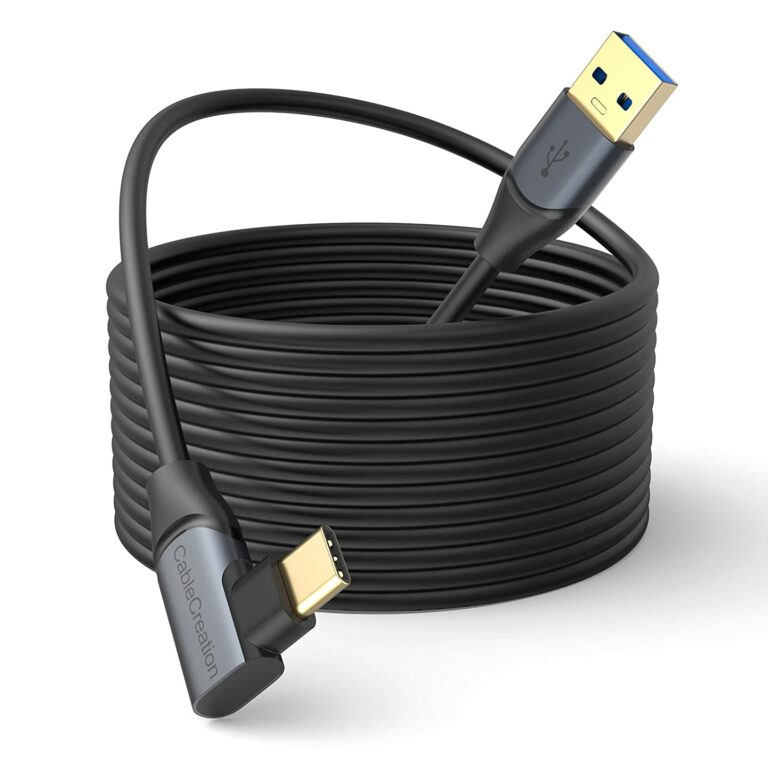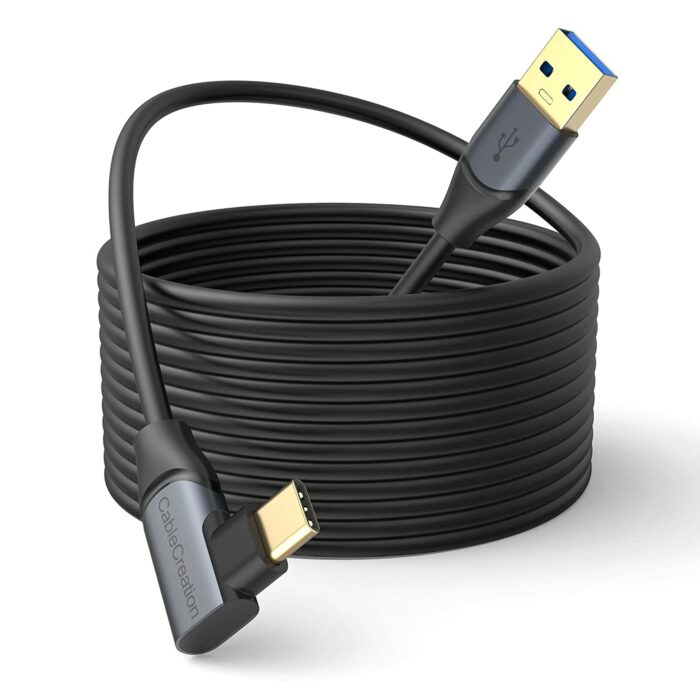 A link cable is a must-have if you want to try out PC VR with Quest 2. Quest 2 has a USB-C port that users can connect directly to your graphics card if it has a compatible port. Oculus has an official link cable, but it is quite overpriced and will only work if your graphic card or PC has a USB-C port.
Since most PCs don't have a USB-C port, we recommend getting a third-party link cable. These third-party solutions will be way cheaper than the official link cable. Make sure you buy a long enough cable (Minimum 10FT) for your use.
Cable Creation Link Cables $12.50 – $17.29 (Our recommendation)
Syntech Link Cable $25.89
Oculus Link Virtual Reality Headset Cable $79.00 (Official)
Quest 2 Interfacial Cover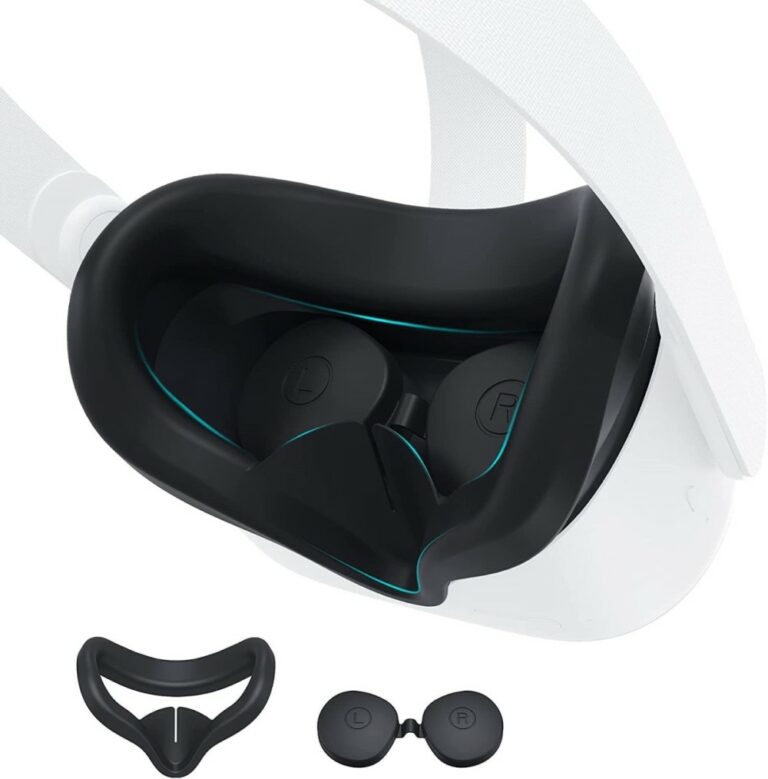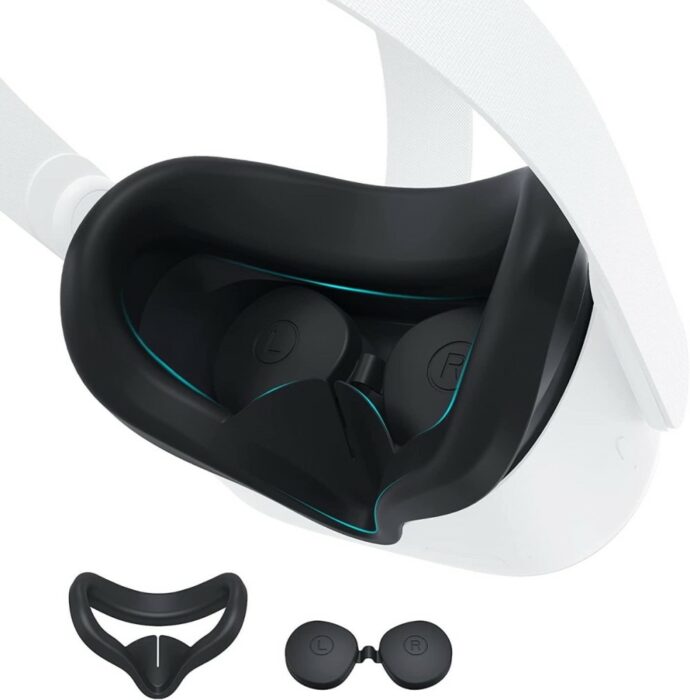 Most VR games can make you sweat like crazy during longer gaming sessions. The Quest 2 does come with a facial cover, but it is quite uncomfortable and leaves a hole from where light can enter. We have selected two of the best third-party facial covers that can help you on this front.
Both of them have a better design than the official Quest 2 cover. They completely block the light coming from outside the headset and even have ventilation brackets to cool our faces. This is a must-buy for a comfortable VR experience.
KIWI Design Fitness Facial Interface $39.99
VR Cover Fitness Facial Interface $29.00
Battery Pack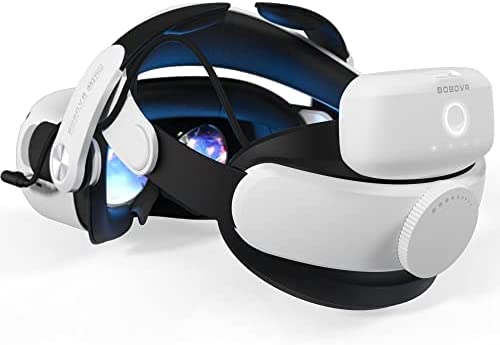 With a battery of 3640mAh, the Quest 2 will only last a couple of hours before it needs to be recharged. Meta (Oculus) does have an official head strap that comes with a battery pack, but it is known to break after a while. You can charge the headset just like a smartphone with any battery pack that you already have.
However, handling the battery pack can be pretty awkward while playing VR games. Thankfully, there are some third-party solutions for that. The VR Power 2 battery pack will give you 8 hours of playtime. The BOBOVR M2 Pro Head Strap also comes with a 5200mah battery pack.
Oculus Quest 2 Elite Strap with Battery $100 (Official)
BOBOVR M2 Pro Battery Pack Head Strap $60
Rebuff Reality VR Power 2 $80 (Our recommendation)
Gun Case Stock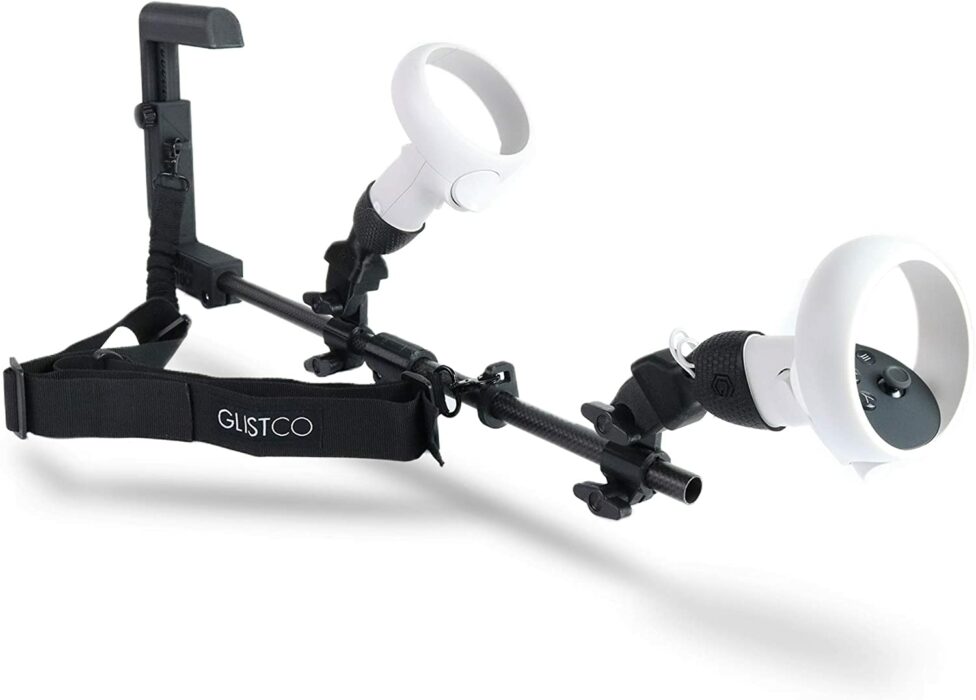 Most VR games are first-person shooters with similar mechanics. You might be good at playing FPS games on your PC, but VR is a different thing altogether. You can easily play any VR shooting game with maximum accuracy using a gunstock. You can even get a haptic gun stock for a more immersive experience.
Haptic Gunstock Rifle by ProTubeVR (Pre-Order)
Glistco Magni Stock Rifle Adapter $85
Quest 2 Prescription Lens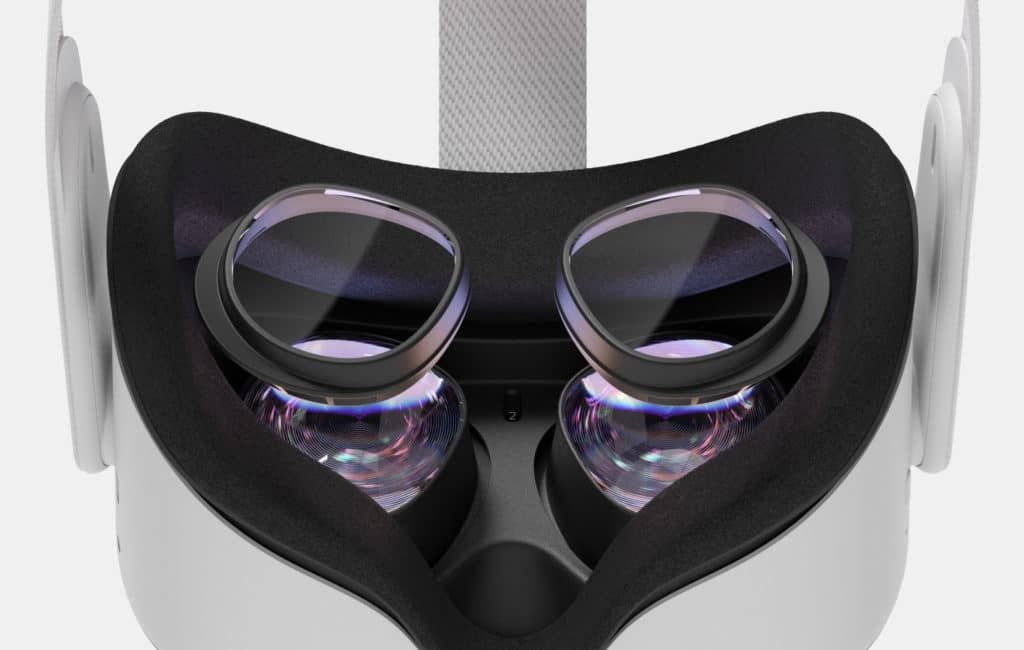 You can use Meta (Oculus) Quest 2 while wearing glasses by using the glasses spacer attachment that comes with the headset. However, it can get very comfortable, so it is better to use a prescription lens. Virtuclear is the official partner for the company, but there are also other third-party solutions.
Some third-party solutions also include additional options such as a blue light filter and anti-glare coating. These coatings will be added to the cost but are very much worth it.
VR Wave $80
VirtuClear Prescription Lenses $80 (Official partner)
VR Lens Lab $60
WidmoVR Prescription Lenses $65
Quest 2 Carrying case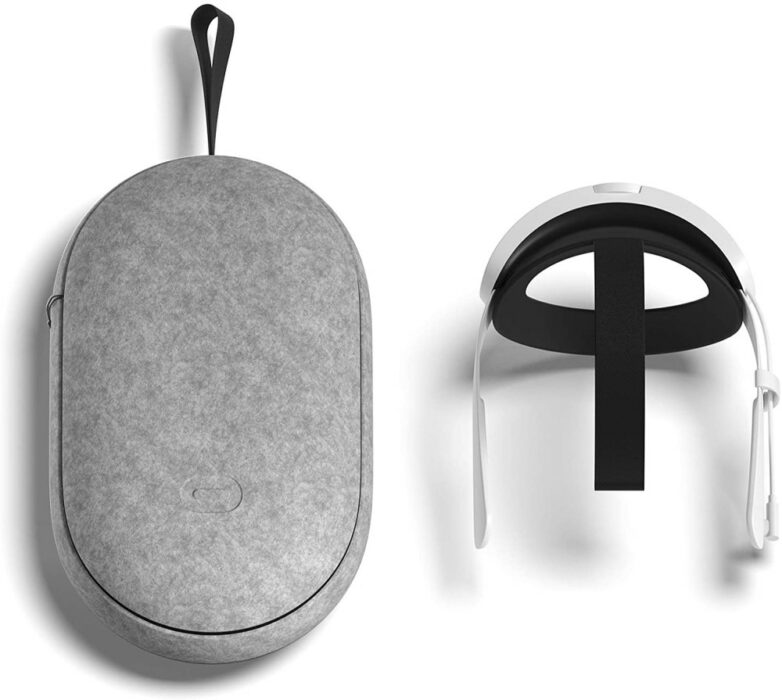 Suppose you travel a lot and want to show your Quest 2 to your family, friends, or colleagues. For this, you can buy a carrying case for the VR headset. There is also a bundle that will let you buy the Quest 2 Elite Strap and the carrying case. Both of them are official Meta (Oculus) accessories.
Oculus Quest 2 Carrying Case $49.00
Oculus Quest 2 Elite Strap with Battery and Carrying Case Bundle $129.00
Gaming Headphones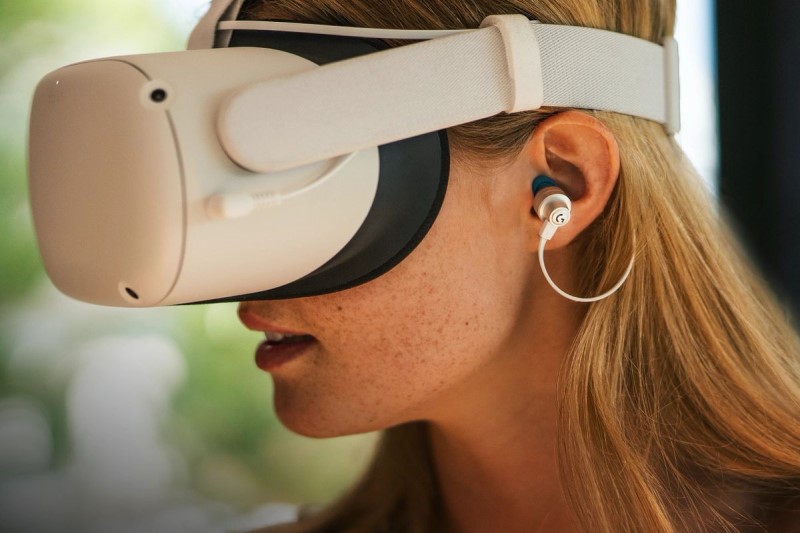 Quest 2 comes with built-in speakers, but they are not as immersive. The built-in speakers also leak a lot of noise, and you might disturb people in the other rooms. Meta (Oculus) offers two compatible Logitech headphones on their official website
Thankfully, users can connect to any Bluetooth device by going into their VR headset and experimental features. They can also use any wired headphones by plugging them directly into the Quest 2.
Logitech G Pro Gaming Headset $98
Logitech G333 VR Gaming Earphones $49
Anker Charging Dock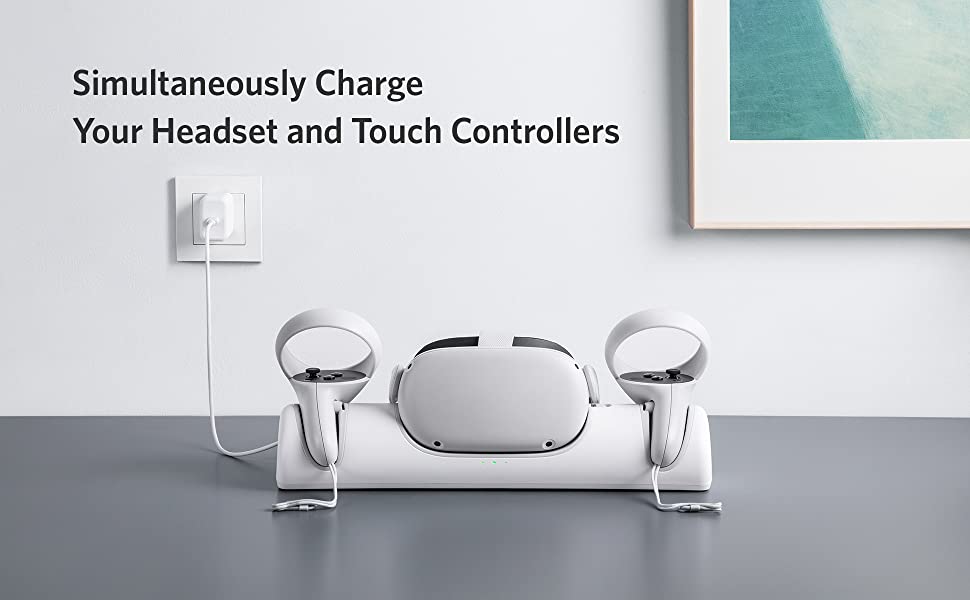 Anker Charging Dock is a stand + charger for your Quest 2 headset and controllers. It even includes rechargeable batteries for your controllers. With this, you won't have to worry about recharging your headset or replacing the batteries of your controllers.
Anker Charging Dock (Amazon) $99
Meta Quest Store $99